MA CREATIVE WRITING STUDENT AMELIA GUTTERIDGE ON HER PLACEMENT WITH THE TIMES LITERARY SUPPLEMENT
Walking into News UK headquarters – a flashy, glassy building next to The Shard, with security guards flanking the entrance – was a hugely intimidating moment. The TLS office itself is impressive in an entirely different way; every desk, table and flat surface is overflowing with books and newspapers. It looks precisely as you would want the offices of a leading literary newspaper to look. There was the table of books that had just come in, the shelves of books hoping to be looked at, the shelves of rejects – and all of this is before you get to the editor's desk.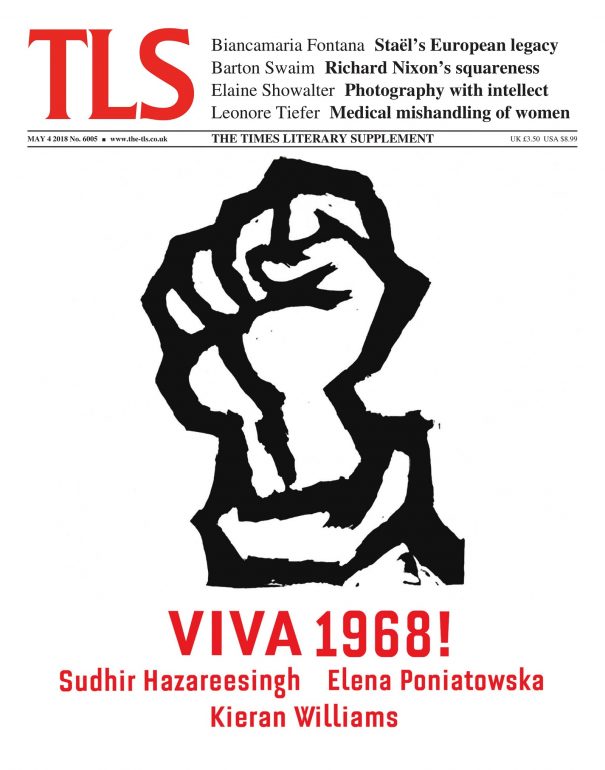 My time at the TLS, which I was awarded through the Creative Writing MA at NTU and undertook in September 2018, was an incredible learning experience; for two weeks I had a front row seat to the workings of one of the world's best literary newspapers, and I was able to contribute to the paper in numerous ways. I rotated the books around the office, typed up corrections for articles, sent proofs to writers and sat in on podcast recordings and editorial meetings. I composed Tweets to be sent from the TLS's Twitter accounts, and made contributions to the interactive map of writer's homes in the UK that lives on the TLS website. My opinions were encouraged and listened to.
I also saw how quickly big decisions are made – for a person with a tendency to dawdle and procrastinate, this was hugely instructive. It broadened my understanding of the industry immeasurably, and I made invaluable connections.
The internship led directly to my first piece of published literary criticism. Having interned at the paper, I knew there was a certain standard I would have to meet in my work. I have now written two pieces for the TLS – a review of a gothic novel, and a short "poem of the week" piece. Not only have I been able to see my name in esteemed print, it is the first time in my life I have received payment in exchange for writing.
Amelia Gutteridge, MA Creative Writing 2017-19